Rates and Times
Rates Are Subject To Change
Peak Season (October – March)
$50 per hour
Off Season (April – September)
$35 per hour
Suggested Booking Times
| | |
| --- | --- |
| # of players | Suggested Allotted Booking Time |
| 1 player | 1 hour |
| 2 players | 1.5 – 2 hours |
| 3 players | 2 – 3 hours |
| 4 players | 3 – 4 hours |
Instruction
Paul Kraushofer USGTF
Teaching Professional – U.S.G.T.F. United States Golf Federation Certified Teaching Professional since 2001—over 2000 lessons given.
Privates Lesson Rates:
$80.00 for (1) hour indoor lesson using Trackman Technology. Stats can be emailed to you after your lesson.
$225.00 for (3) 1 hour indoor lessons using Trackman Technology. Stats can be emailed to you after your lesson.
Lessons By Appointment: Teaching Pro – Paul Kraushofer Contact Info – Cell – 443-865-3231 Email- paul@golfwestminsternational.com
Leagues
Winter Golf League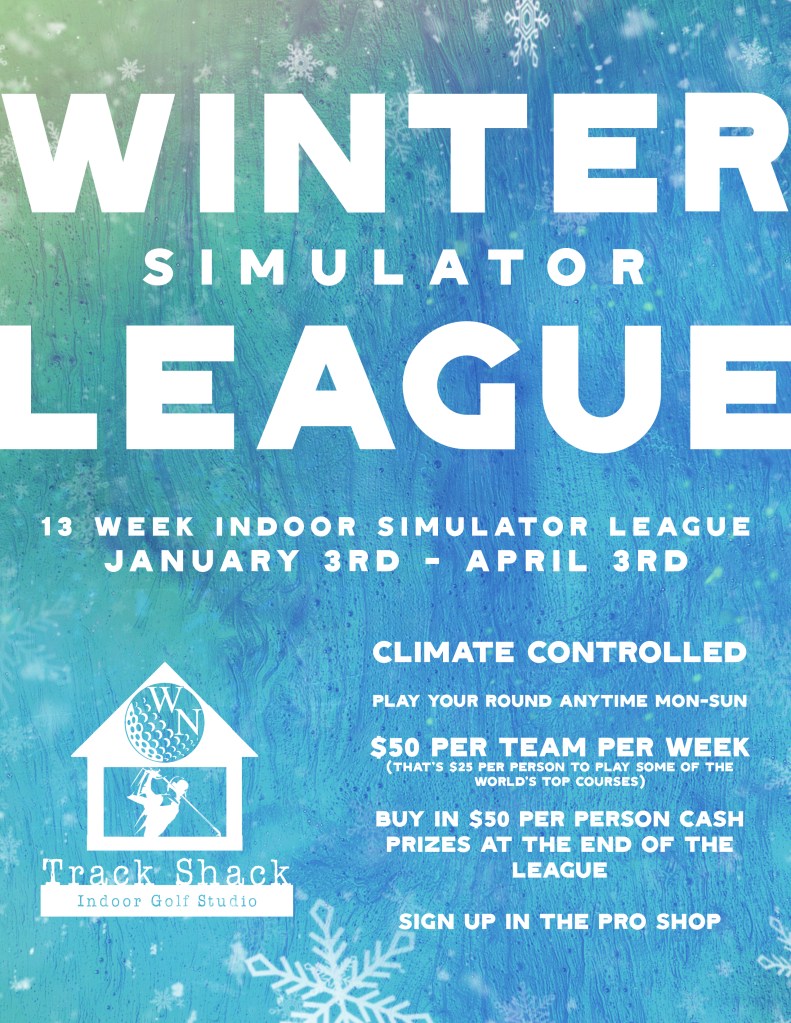 Full Courses
Adare Manor
Albany GC
Arthur Hills Course at Boyne Highlands
Barsebäck Golf & Country Club Ocean
Bay Harbor (2 courses)
Bear Dance, The Golf Club
Bellerive CC
Bethesda CC
Black Desert Resort
Casa De Campo 'Teeth of the Dog'
Chileno Bay
Chimera Golf Club
Club de Golf Chapultepec
Conway Farms GC
Country Club of Jackson
Crystal Pines
Devil's Island
Donalda Club
Dye Fore Golf Course, (3 courses)
El Dorado Golf & Beach Club
Eniwa CC: (3 courses)
Evian Resort Golf Club – Champions Course
Falmouth CC
Fieldstone G.C.
Franklin Hills CC
GC Budersand
GC München Eichenried
GKG Golf Club
Glen Abbey GC
Glen Oaks Club – Tournament Course
Golf & More Huckingen
Golf Club Herzogenaurach
Gozzer Ranch
Great Northern
Great Northern Academy
Gut Kaden G.C. (3 courses)
Hawktree Golf Club
Hidden Canyon
Hillcrest C.C.
Hillside Golf Club
Hillwood CC
HLGC Hittfeld
Hofgut Scheibenhardt Golf Club
Holzhäusern Golf Park
Hualalai Resort
Hudson National
Innisbrook Copperhead
Interlachen CC
Ke'olu Golf Course
Kempferhof Golf Course
Kettle Brook GC
Kissing Tree
Lago Mar Country Club
Lahinch GC
Le Golf National
Liberty National GC
Lidingö Golf Club
Lübker Golf Resort
Mainzer Golf Club
Miacomet Golf Course
Montecito Club
Muirfield Village G.C. 2021
Nemacolin – Shepherd's Rock
New Golf Club – Neu-Ulm
Noboribetsu Country Club
Olympic Golf Course
Oswego Lake CC
Paris International G.C.
Park Golf Club
Pebble Beach Golf Links*
PGA National
Pine Brook C.C.
Port Huron G.C.
Portland Golf Club
Primland – Highland Course
Quail Hollow Club
Quaker Ridge Golf Club
Quarry Ridge
Real Club Valderrama
Reykjavik Korpa Sjorinn/Ain
Ridgewood CC – Championship Course
Rochester Golf and Country Club
Royal Birkdale
Royal County Down Championship Links
Royal Homburger
Royal Ottawa GC
Royal Portrush – Dunluce Links
Royal St George's
Royal Troon
Rungsted Golf Course
Scioto Country Club
Sea Island (2 courses)
Sebonack
Shadowlands
Shangri-La GC, (3 courses)
Shaughnessy Golf & Country Club
Shelter Harbor
Silverleaf Club
Spyglass Hill *
St Andrews Links (4 courses)
Stuttgart Solitude Golf Club
Sutton Bay
Sweetens Cove GC
Taiheiyo Club Gotemba Course
Taiheiyo Club Minori Course
The Concession Golf Club
The Grove
The Heather at Boyne Highlands
The Links at Spanish Bay*
The Madison Club
The Reserve at Moonlight Basin
Timberline Golf Club
Trinity Forest Golf Club
Troubadour Golf and Field Club
Vallda Golf & Country Club
Wabeek CC
Wachusett CC
Wayzata C.C.
Wentworth West Course
Wilshire CC
Wohali Resort
Wörthsee
Par 3 Courses
Abel's Crossing
Adlington Golf Centre – The Graduate
DaleBrook Forest
Hillcrest Short Course 'The Five'
Leon De Montana
Lostwood Glen
Sand River
Senoja Valley
Sutton Bay Short Course
The Aces Club
The Lost Nine
* The Pebble Beach course pack is available as an optional supplement to the standard virtual Golf course library.
FAQ
Tech
The Track Shack Indoor Golf Club features a Trackman golf simulator. Trackman's simulator golf solutions deliver an experience that redefines what is possible to achieve in a simulator environment. Every training session, every hole you play, every fun tournament you have with your friends… it's all faithful to the true feeling of the game. World-famous courses appear in simply stunning detail. The gameplay is unbelievably smooth, all your club and ball data is shown with unerring, pinpoint accuracy. So if you think you know what simulator golf can do, think again. Second to none functionality. All the functions in virtual golf to facilitate a smooth, enjoyable golf session.
EXTEND YOUR SEASON.
Practice hard and keep your game sharp with tour-proven technology. Enjoy great golf experiences indoors with friends, family – or the frenemies from your local league!
SMOOTHER GAMEPLAY.
Instant, second-to-none true ball flight. Dynamic wind effects for a more faithful golf experience – see how the wind affects the course.
OPTIMIZED PLAYING TIME.
Play 18 holes in less than an hour.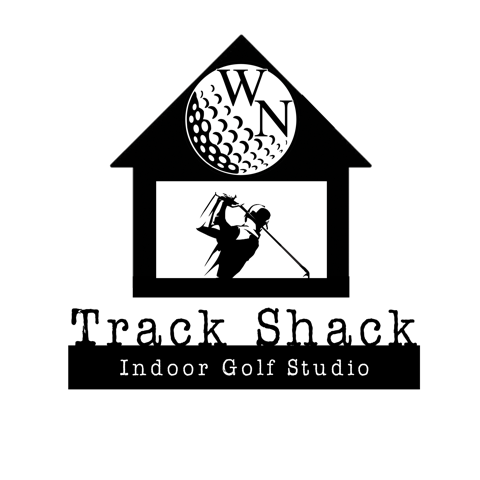 Location
2158 Littlestown Pike
Westminster, MD 21158
Hours*
Sunday-Wednesday: 7am to 8pm
Thursday-Saturday: 7am to 9pm
*Extended evening hours are possible for parties. Please contact the proshop to inquire.